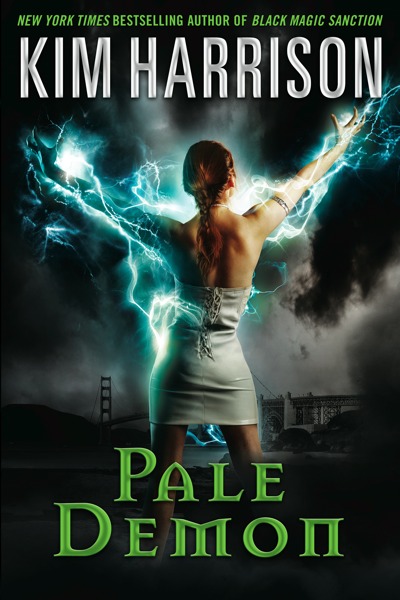 Condemned and shunned for black magic, Rachel Morgan has three days to get to the annual witches' conference and clear her name, or be trapped in the demonic ever-after . . . forever after.
But a witch, an elf, a living vampire, and a pixy in one car going across the country? Talk about a recipe for certain disaster, even without being the targets for assassination.
For after centuries of torment, a fearsome demon walks in the sunlight—freed at last to slay the innocent and devour their souls. But his ultimate goal is Rachel Morgan, and in the fight for survival that follows, even embracing her own demonic nature may not be enough to save her.
First off, I want to say that
Pale Demon
is my favorite book in the Hollows series so far. Kim is my all-time #1 favorite author and it all started with
Dead Witch Walking
, the first of this series. My dad is actually the one who got me hooked on her books. He was surfing through Amazon or Overstock's website and saw that there was a book that had to do with witches, vampires and demons that take place in Cincinnati (I live 15 minutes from Cincy) and he just had to get it for me. So, he ordered the book and when he got it in the mail, he handed it to me and said "I thought you might like this". Ever since then, I've been addicted! Rachel Morgan is my favorite character out of any book and I love how she doesn't take crap from anyone. She's not afraid to stand up for herself, even when it means being prisoner in the ever-after. For non-stop fun and action, I highly recommend this book.
Pale Demon by Kim Harrison
Harper Voyager
978-0061138065
February 22, 2011
448 pages
Disclosure: I received a copy of this book for free.