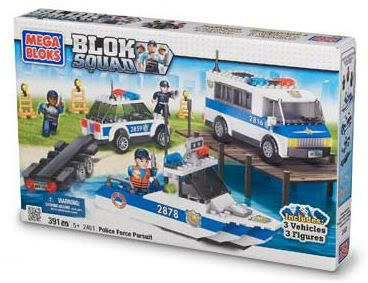 There is nothing I love better than showing up to visit my nephew and bringing him a little something special. I know, I spoil him, but that's what aunt's are for, right? I can still remember how excited he was when he found out that I was giving him the
Blok Squad Police Force Pursuit
. His immediate response was "open it!" Once I got the box opened and we saw how tiny the pieces were, I knew we had an interesting afternoon ahead of us.
Damien wasn't interested in putting the pieces together, so the task was left to Damien's dad, Justin, and my husband. The box stated that this toy is for kids aged five and up. I thought that the guys would have it put together in no time. It actually took them a couple of hours. I don't see how a child that young would be able to put all of this together on their own.

There are a couple reasons that it took so long. Number one is that the directions are color coded but there was no explanation as to what each color meant. Number two was that the pieces were bunched together in different plastic bags. The guys opened one of the bags first thinking that each bag was for a different vehicle. That was not the case, you need pieces from bag one, two and three to put together a vehicle. This meant that you had to keep searching through every single piece.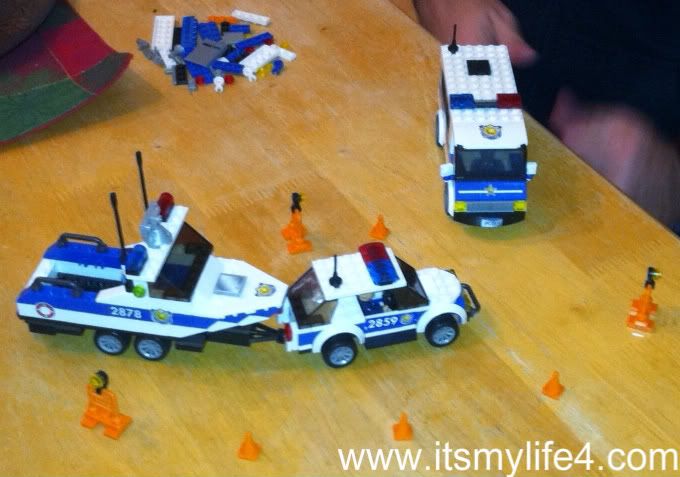 When they finally had it all put together, everyone was ready to celebrate. The Blok Squad Police Force Pursuit is incredibly detailed. I couldn't get over how cute the cones were!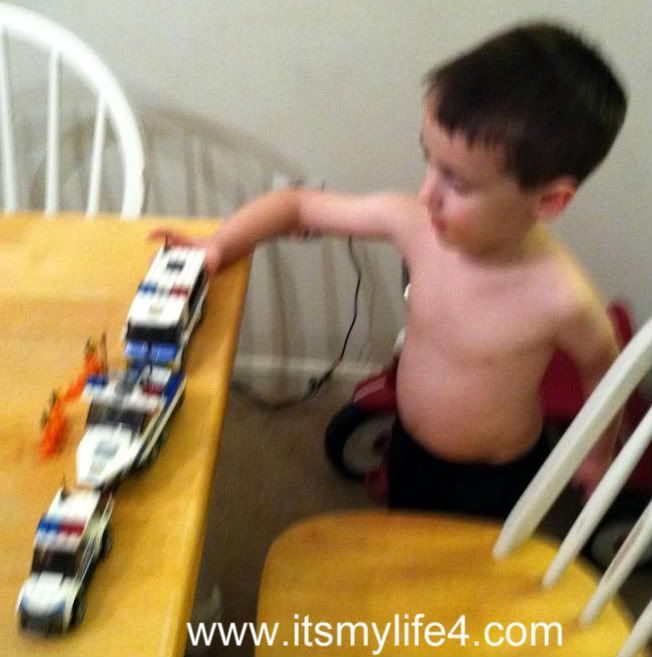 Buy it:
Blok Squad Police Force Pursuit
Disclosure: I received this product for review purposes. All opinions expressed are 100% my own.