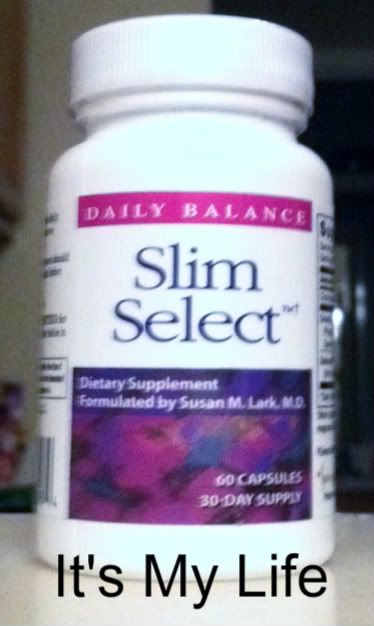 I've struggled with being overweight for the majority of my life. I have always wanted to lose weight but diets never seemed to work for me. Oh sure, I might be able to stick to it for a few days but then I would see a dessert and go off the wagon.
I don't know if I'm just "growing up" or if I am terrified of what health effects my weight might cause. I have learned to minimize my portions, increase my activity and instead of depriving myself of sweets, I eat only a little. Combining these new habits with taking
Slim Select
has given me an enormous confidence increase.
Slim Select is a daily supplement that can help you lose up to 30 pounds in ninety days. I'm sure you are asking yourself how a dietary supplement can do this. There are three reasons:
1
- GreenSelect® Phytosome combines green tea extracts with soy phospholipids for extraordinary fat-burning benefits that can
help counteract a slowing metabolism. In a doubleblind, controlled study, women who took GreenSelect Phytosome lost an average of 30 pounds in 90 days, when combined with a reduced calorie diet and exercise. That's three times more weight than those who followed the diet alone.
2
- A second star ingredient is Satiereal® saffron extract, which promotes feelings of fullness and dramatically cuts down on "snack attacks." Women in a double-blind, controlled study found that they cut their snacking by 51% after taking Satiereal for 4 weeks. Plus, they felt significantly more alert and energetic after 8 weeks.

Even better, Satiereal works to naturally curb your appetite by moderating serotonin levels in your brain to help regulate mood, compulsiveness, and satiety. And, unlike common appetite suppressants, it doesn't contain bulky fiber, caffeine, or other stimulants.
3 -
To round out the formula, Dr. Lark included her recommended amount of chromium, an essential trace mineral. It helps your body properly metabolize proteins, carbohydrates and fat, and increases insulin sensitivity for steady blood sugar levels and fewer food cravings.
It's only the 23rd of January and I have felt better in 2012 than ever before. I recently went through a box of my old jeans and I was actually able to fit in a couple of pairs! Talk about feeling on top of the world! I can't wait to see what I will look like in another thirty days.
You can purchase one bottle, a thirty day supply, for $34.99
here
.
Disclosure: I received this product for review purposes. All opinions expressed are 100% my own.