When I go visit someone and see their toothbrushes in the bathroom just laying out, I am appalled. I can't help but picture germs from the toilet swirling around and resting on the bristles. That is why my husband and I have kept our toothbrushes in the medicine cabinet for years. I would buy the little covers for the brush part in hopes that it would keep them clean. When I first laid eyes on the
Violight Duo Toothbrush Sanitizer
, I felt like the product had been made especially for my family.
I was so excited when my
Violight
was delivered. I feel so much better about my oral health now that we have a specific place for our toothbrushes that includes a UV light that eliminates 99.9% of germs. It comes with a handy-dandy wall-mount bracket that is easy to use. It does not include a screw, so make sure you have one before trying to hang it up. The Duo slides right off making it portable and perfect for when you are on the go.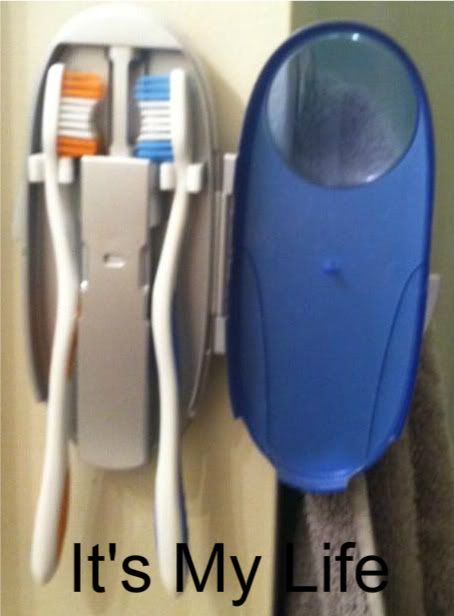 The Violight Duo Toothbrush Sanitizer is extremely easy to use. All you have to do is place your toothbrushes in their place and close the lid. It begins sanitizing automatically and shuts itself off when it has finished. You can purchase your very own
Duo
and receive two free toothbrushes for only $39.95.
Win it:
a Rafflecopter giveaway
Disclosure: I received a free Violight Duo Toothbrush Sanitizer for review purposes. All opinions expressed are 100% my own.