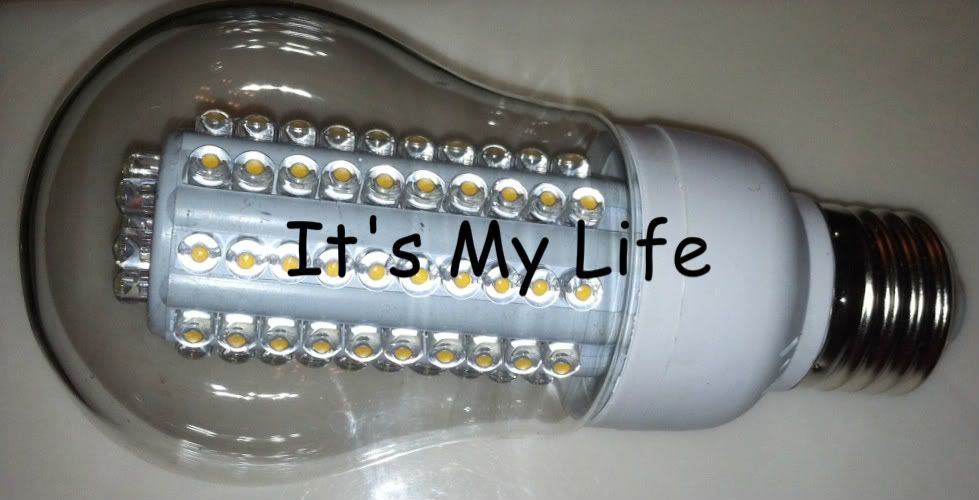 Using energy efficient products in my home is really important to me. I want to do my part to help make the world a better place. When I was told that I could review the
Infinity LED Ultra Series LED Light Bulb
, I was happy to be given the chance. There are two color choices - cool white and warm white. I chose the warm white tone because I prefer a dimmer light. The cool white is a bright, soft glow. You can choose between 40 and 60 watts. The Infinity LED light bulb doesn't require a lot of energy but it gives off the same amount of light as other bulbs. There are 88 evenly distributed LED lights that are not sensitive to shaking. The approximate life of this particular bulb is roughly four years, which could result in a significant savings.
As soon as I received this light bulb in the mail, I knew exactly where it was going to go. I took the bulb into my bedroom and switched it with the one that was in the lamp on my beside table. Each night before falling asleep, I read at least a few chapters of a book. What better way to put this product to the test than to use it as a reading light? I am very happy with this product and recommend it. Purchase your own Infinity LED Ultra Series LED Light Bulb at
Cable Organizer
.
Disclosure: I received this product for review purposes. All opinions expressed are 100% my own.