I've said it before and I will probably say it a hundred more times. I love shopping online! It saves me both time and money, two things that I never seem to have enough of. My most recent online shopping experience was with
Mr. Chewy
- a wonderful pet website with reasonable prices.
The first thing I did was check out the website, of course. It is user-friendly and super easy to navigate. They have a huge selection of pet food, treats and more. Pretty much anything that your dog or cat could need can be found on the Mr. Chewy website. I was extremely excited when I saw that they sell my favorite brand of dog food, Blue Buffalo. I love that it's healthy, natural and holistic and Reese (my dog) goes nuts for the taste.
I was able to get Reese all of the following Blue Buffalo products for less than $50. By spending more than $49 on your order, you qualify for FREE 1-2 day shipping! Isn't that fantastic?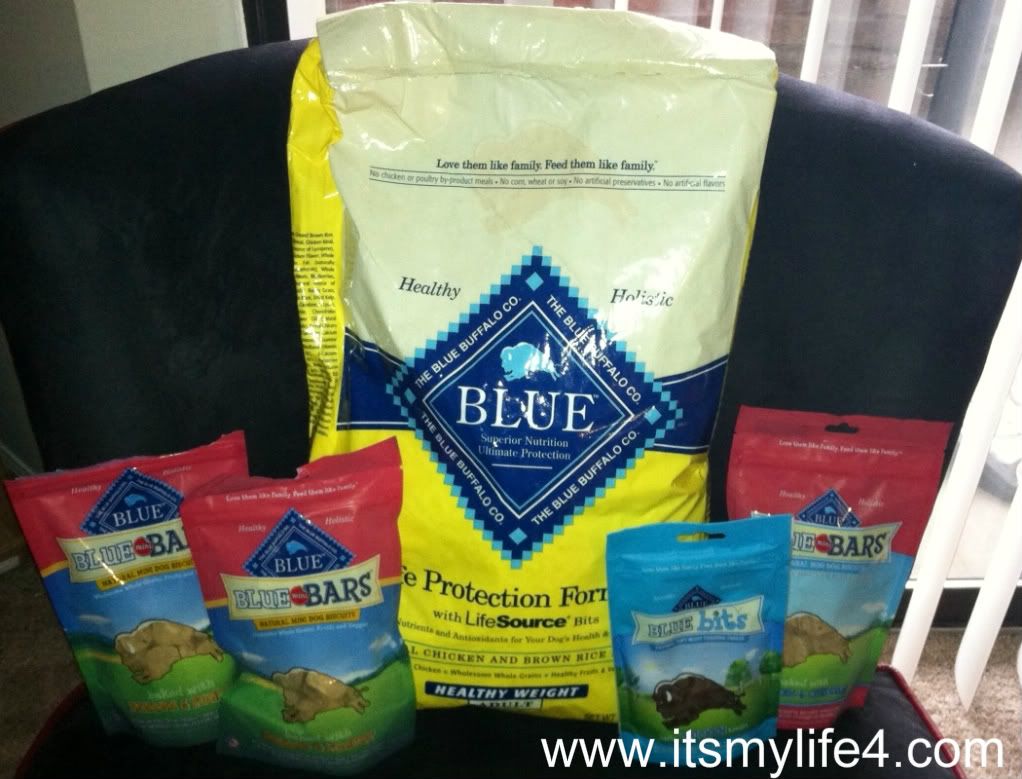 1 -
Tasty Chicken Natural Soft-Moist Training Treats
I placed my order at January 9th at 8:29 p.m. and received it all on January 11th at around 2:00 in the afternoon. I was extremely satisfied with my entire transaction and will be using Mr. Chewy for all my pet supply needs. It was a pleasure to do business with them and I highly recommend shopping at Mr. Chewy!
Disclosure: I received the items mentioned above for review purposes. All opinions expressed are 100% my own.