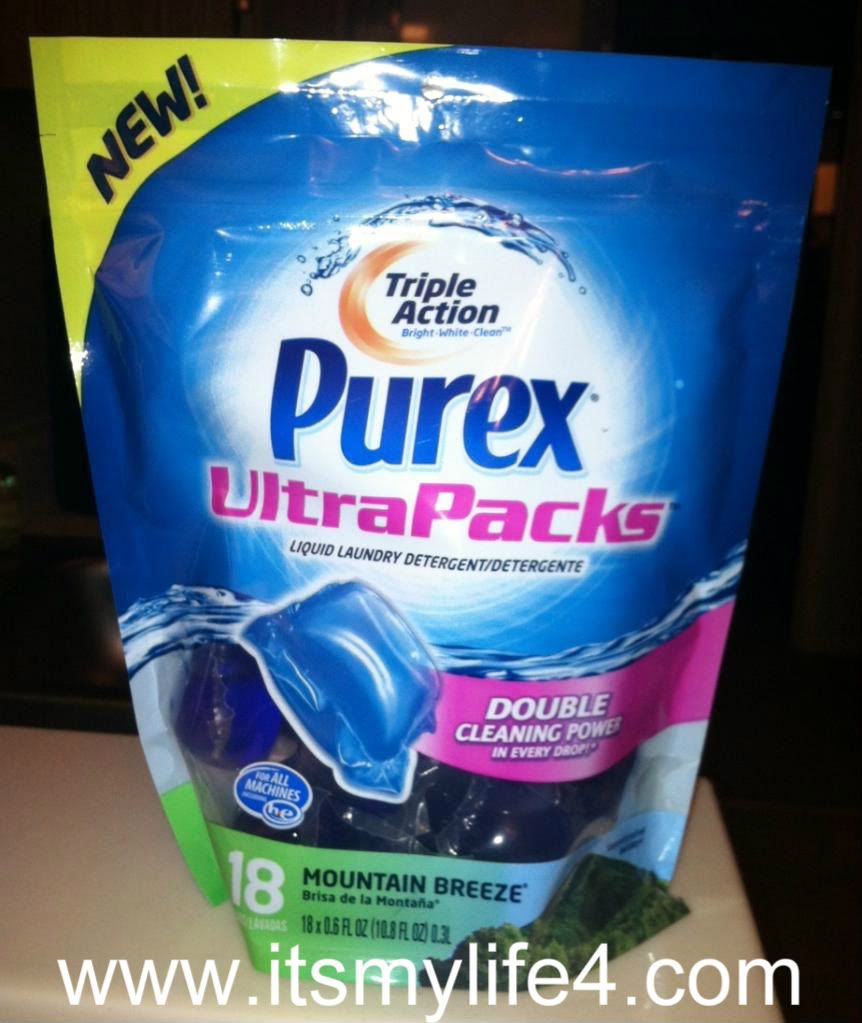 I normally do my laundry on Friday afternoons while my husband is at work. It's one of the chores that I really don't mind doing. (It's nothing like cleaning the bathroom - yuck!) I didn't think that washing my clothes could get any easier. I've been buying Purex for a few years now because it's the best value for your money and works like a charm. When I first heard about
Purex UltraPacks
, I just knew that it was going to change my life!
The first time I used the amazing UltraPacks, I was so happy because I didn't have to worry about measurements or spilling any detergent. I just picked up a pack and threw it in the washer. How cool is that?
The Purex UltraPacks dissolve quickly in water. With double the cleaning power in every drop, it can effectively clean even larger loads. It is safe for all machines, including High Efficiency. I definitely recommend picking up the UltraPacks. Once you use them, you will want them exclusively.
How to Use
1) Dry your hands before handling the UltraPacks – (water dissolves the film).
2) Put the packs in the washer before adding clothing (the more time they spend in the water, the faster they dissolve).
3) If you have a front loader, make sure to put the pack directly into the drum, not in the drawer.
Disclosure: Purex provided free samples of their products so I could review them. All opinions expressed are 100% my own.