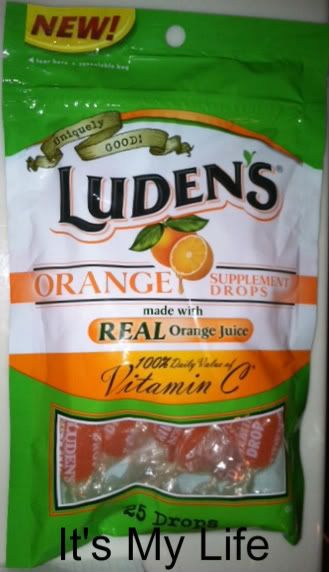 Being sick is the worst! When I am ill, I am miserable and I know for a fact that those around me end up miserable as well. I know this will probably come as a shock to everyone, but I'm not a pleasant person when I don't feel good. I just want everyone to leave me alone until I wake up feeling like my good-old self.
While getting better is my main goal, I have to admit that in the moment I just want something to help me deal with the symptoms. I have had my fair share of sore throats and one thing I am extremely thankful for is throat drops.
Luden
's drops have been around for more than 130 years. I recently tried out their new orange drops that not only soothe your throat, they also help you get better. How can they do this? By giving you 100% of your daily Vitamin C supply in one lozenge! They taste great, probably because they are made with real orange juice. They offer a variety of flavors, including sugar-free. Right now you can print off a
coupon
to save $1 off of any two bags of Luden's throat drops.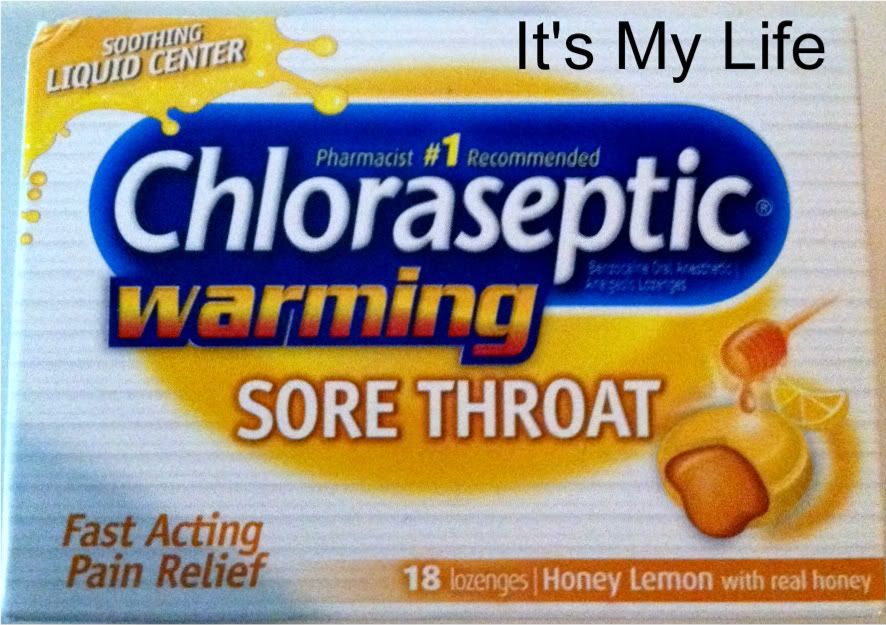 Luden's Throat Drops are available in 14-count packs with a suggested retail price of $.99 and bags of individually wrapped drops for $1.79.
Another must-have product to help you cope with a cold or flu is the
Chloraseptic Warming Sore Throat Lozenges
. I recently had a sore throat so severe that I didn't want to swallow. Luckily, I was able to pop one these bad boys in my mouth. The relief was almost instant. The warming effect took place right away and I could feel it soothing every part of my throat.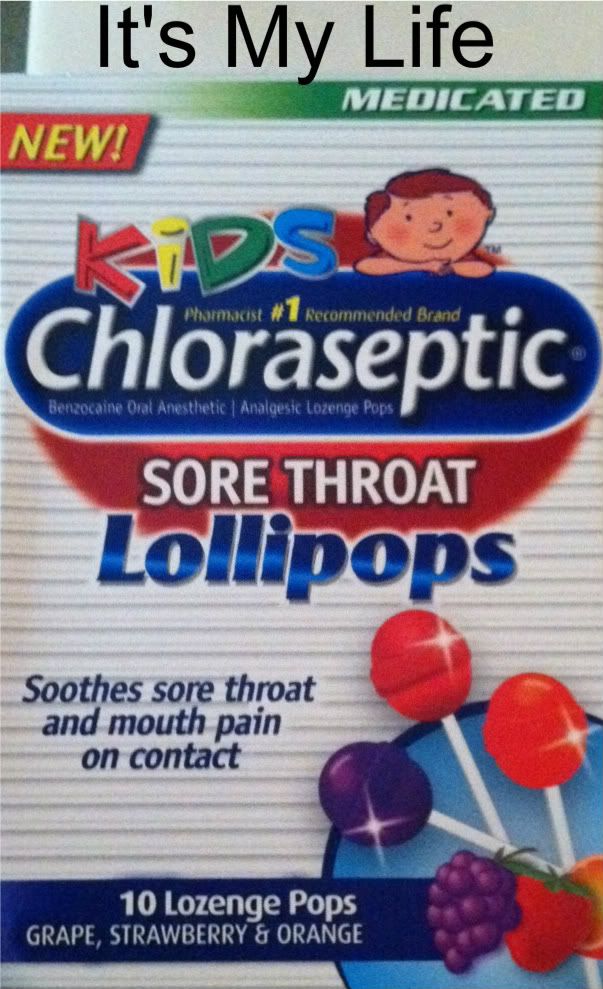 Chloraseptic Warming Sore Throat Lozenges are available in an 18-ct package for $3.99.
My poor nephew had strep throat about a month ago and I wanted nothing more than to take away all of his pain. Unfortunately, at that time I did not know about the new Chloraseptic Sore Throat Lollipops. I ended up trying one myself just to see how they worked. Yes, they are for kids but I'm a big kid at heart, so it applies.
Chloraseptic Sore Throat Lollipops are available in a 10-ct package and have a suggested retail price of $3.99
Save $1 off any Chloraseptic product by printing out a
coupon
.
a Rafflecopter giveaway
Disclosure: I received samples of these products for review purposes. All opinions expressed are 100% my own.