Have you heard about
The Juppy
? It's this new baby walker that can make Mom and Dad's lives so much easier! One of the most common complaints that I hear from mother's is that their back hurts, constantly. The Juppy is the perfect product to alleviate some (if not all) of back pain caused by walking with a young child. Children crave freedom and when they are learning to walk it's both scary and necessary. With the Juppy, mom and baby can work together to create their own stride.
No more painful bending while holding slippery little fingers. Just hold on to the straps of the Juppy while your child is inside and viola! Your child will learn to balance without being given full reign. This should help lessen a few bumps and scraps, making both people very happy. The Juppy comes with a free carrying case which makes it easy to stow away inside a diaper bag or even your purse. Best of all, the price is nice. Order a Juppy in pink, blue or black for only $29.95. If you want to add your little one's name, it's just an extra $6.95. What a bargain! Now I know what to buy for new mom's and dad's.
Be sure to check out The Juppy on their blog, Facebook and Twitter.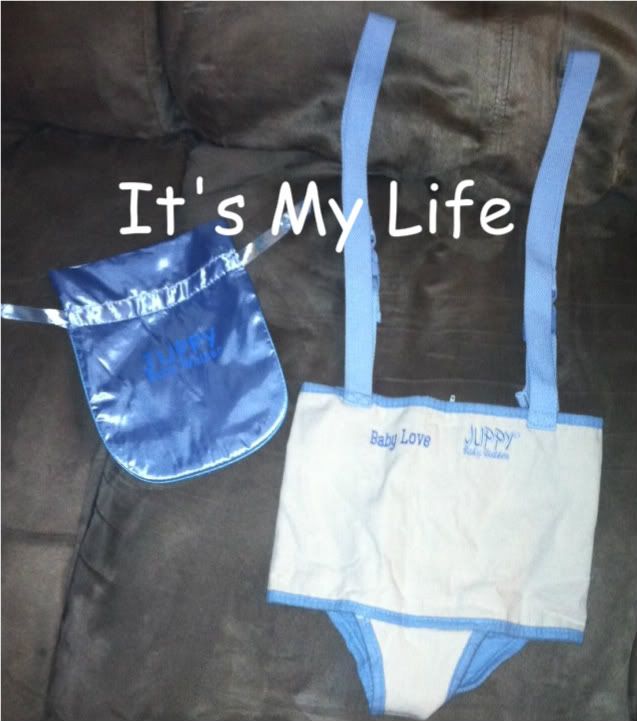 a Rafflecopter giveaway
Disclosure: I received a free Juppy for review purposes. All opinions expressed are 100% my own.