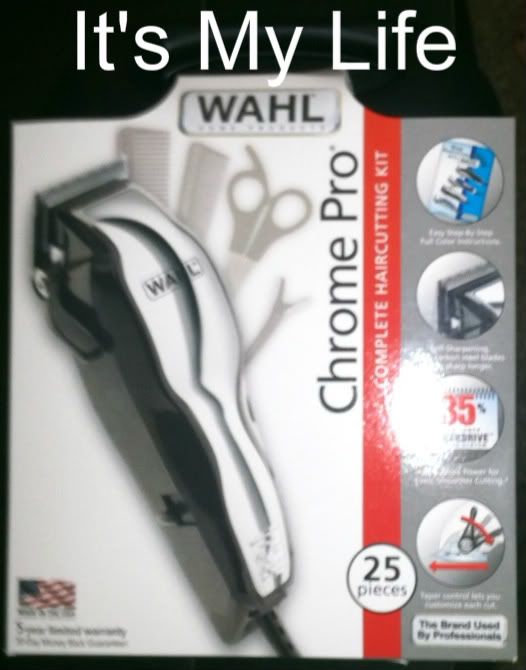 My husband prefers to clip his own hair rather than paying someone else to do it. This works out well for both of us because it saves us time and money. He had been using the same clippers for years, but about a month ago, they quit working, while he was using them. This could have spelled disaster but luckily he had just finished the last patch.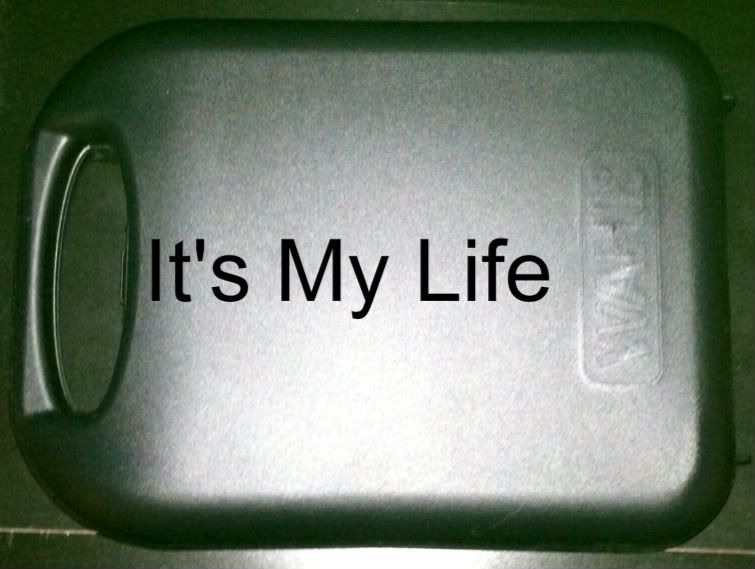 When I found out that I would be reviewing the
Wahl Chrome Pro Complete Hair Cutting Kit
, I was thrilled! My first thought was to keep it a secret and surprise James when it arrived in the mail. I was unable to contain my excitement (and feared that he would purchase one and spoil the whole thing), so I ended up telling him when he arrived home from work.
I saved the box for him to open and as soon as he pulled the products out, he went to town trimming his hair. He told me that the clippers were really easy to handle. When it was time for me to do my "inspection" and make sure that he didn't miss any spots, the only place that needed a little extra trimming was around his ears. He was so happy with how many different available sizes because it will allow him to wear his hair differently depending on the weather. I was most excited about the scissors and cape. They will be perfect for when I cut and color my own hair. This is the perfect set for him, her and even the kids!
Blades
Self-Sharping High-Carbon Steel Blades
Power Source
Corded
Case
Hard Storage Case
Accessories
Cleaning Brush
Blade Oil
English / Spanish Instructions
Scissors
Styling Comb
Barber Comb
Cape
3 Hair Clips
Blade Guard

Features
PowerDrive Technology
Clipper Guide Combs
1/16" (1.5mm)
1/8" (3mm)
3/16" (5mm)
1/4" (6mm)
3/8" (10mm)
1/2" (13mm)
5/8" (16mm)
3/4" (19mm)
7/8" (22mm)
1" (25mm)
Left Ear Taper
Right Ear Taper
Ear Trim Guide

Win it:
a Rafflecopter giveaway
Disclosure: I received a free Wahl Chrome Pro Complete Haircutting Kit for review purposes. All opinions expressed are 100% my own.