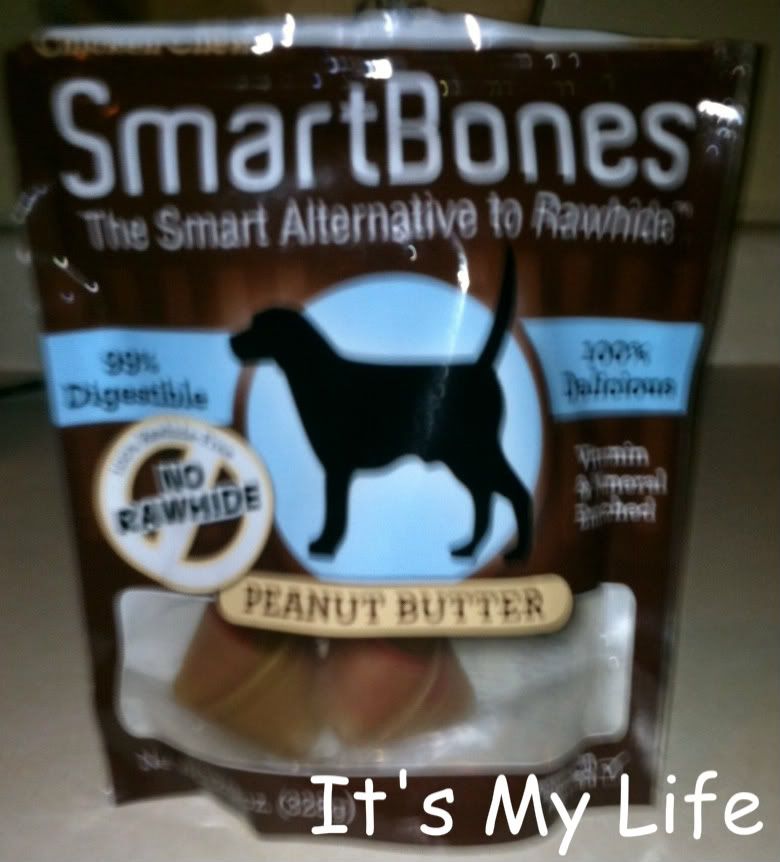 I adore my dog Reese. She is a member of the family and she takes care of me as much as I take care of her. I do everything that I can to ensure that she is happy and healthy. When my husband and I visit a pet store, he can mention a brand name and I will rant off reasons why she will not be eating their food or treats. He knows how important it is that I do my research so that Reese only gets the best.
When I heard about
SmartBones
, I went to work finding out everything I could about the brand and products. I learned that SmartBones are made with real chicken breasts and are fortified with vitamins and minerals. They are veterinarian approved and easy for dogs to digest. The most important thing to me was that they are safe and rawhide free. I used to feed her raw-hide bones but she hasn't had one since I learned that
vets do not recommend rawhide
. This is because there are concerns when it comes to the animal being able to digest rawhide. There is also a concern of choking. My sister's dog actually lacerated her tongue on a rawhide.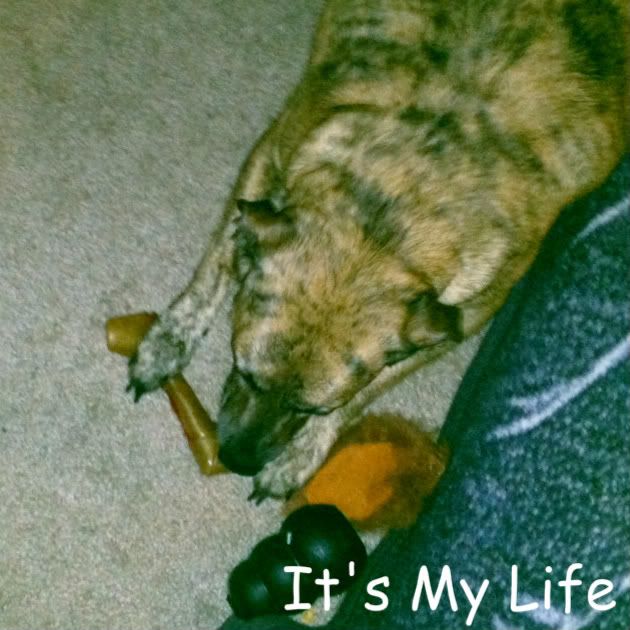 When I pulled out the bag and gave one of the Peanut Butter Flavored SmartBones to Reese, she took off to her favorite spot to enjoy her treat. She kept looking back at me and smiling. Being able to give my dog a healthy treat means a lot to me. I love being able to hand her a bone and not have to worry about her getting choked.
a Rafflecopter giveaway
Disclosure: I was provided with a complimentary bag of Peanut Butter Flavored SmartBones from Fetching Communications for review purposes. All opinions expressed are 100% my own.