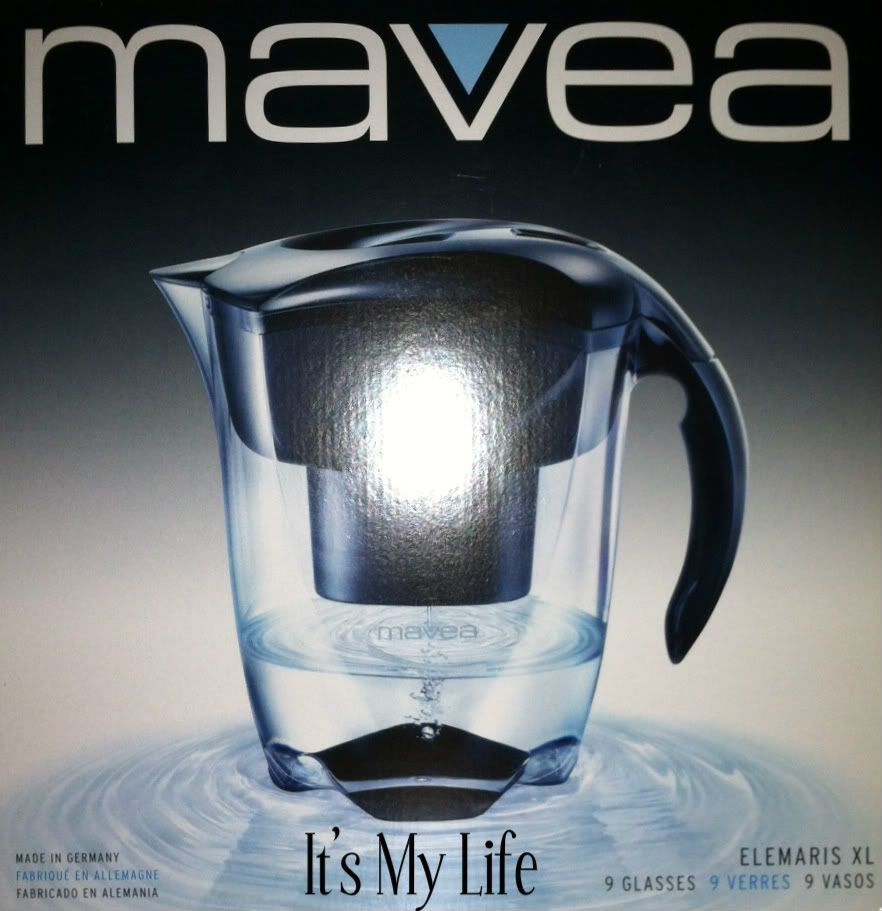 I haven't poured myself a glass of tap water to drink in years. The main reason is that I don't want to drink a lot of chemicals and honestly, I don't trust water from the tap. Have you ever poured yourself a glass and looked at it in the light? There are all sorts of floaties in the water and don't even get me started on the taste. Yuck!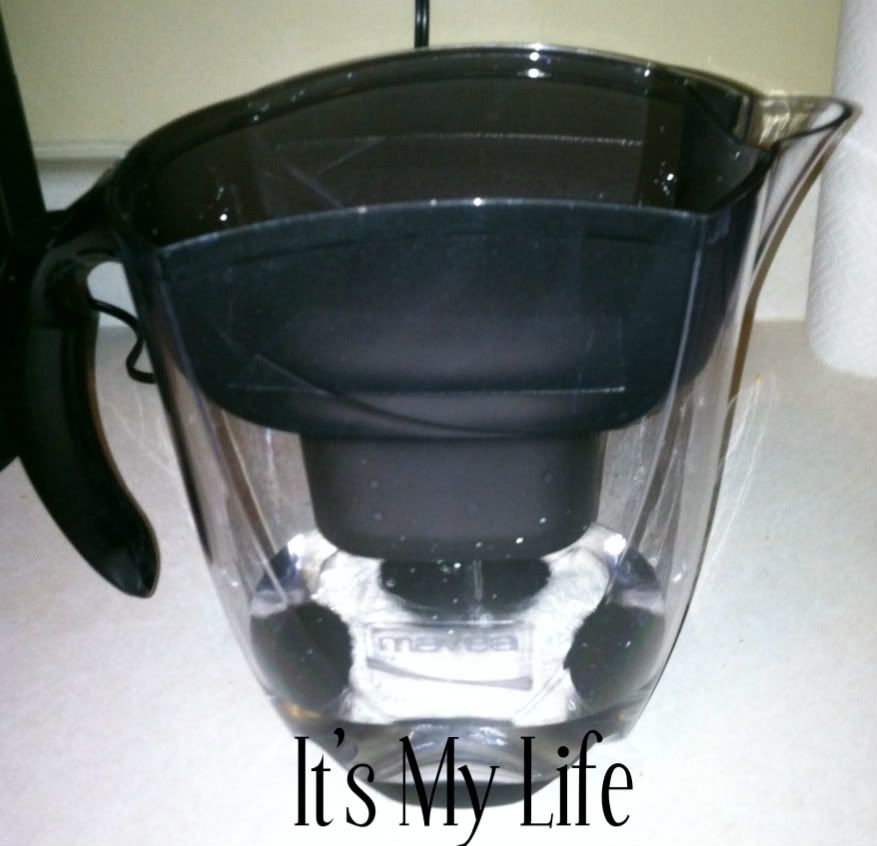 I was buying bottled water and/or jugs of water from the grocery store. I'm am so happy to say that now I have my
Mavea Elemaris XL Water Pitcher
. It's so easy to use and the water tastes amazing! The directions say that the filter needs to filter two fill ups before you actually drink the water. I recommend doing it four times, just to be sure that the filter is working properly.
What makes this pitcher different from others is that the Mavea Meter with 3-way measurement. You don't have to wonder if it's time to change your filter, you can just look at the top of the pitcher and it will tell you when to make the change.
The useful lid has an automatic pour slot so that you don't have to remove the top every time you would like to refill the pitcher. The pour slot closes on it's own when it has received enough water. No need to worry about under or over-filling. It's brilliant!
The handle is soft and extremely comfortable. It makes it easy to hold, so you don't have to worry about it slipping out of your hand. I am in love with the design as well as the water flavor. We have been using our water pitcher for over a week now and couldn't be happier.
a Rafflecopter giveaway
Disclosure: I received a free Mavea Water Pitcher for review purposes. All opinions expressed are 100% my own.