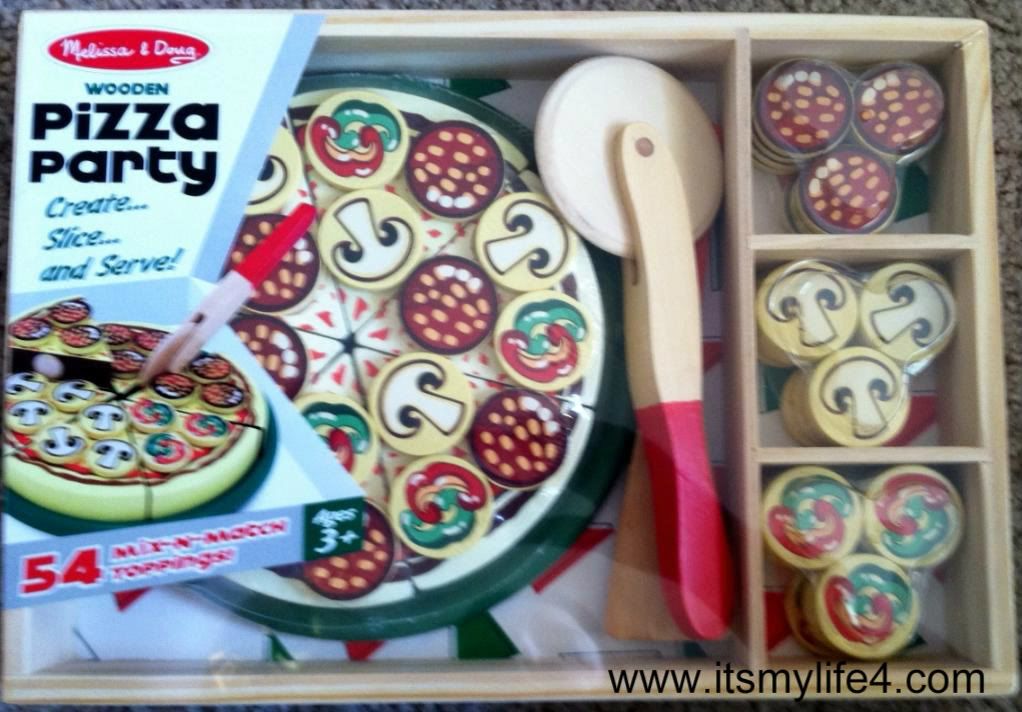 As most of you know, I absolutely adore my four-year-old nephew Damien. I love showing up at his home with a little something especially for him. His latest surprise was the
Wooden Pizza Party Playset + Food Groups
from
Playfully Ever After
. He was super excited when I knocked on the door and he saw a box that he just knew was for him. He opened it up and said "yay, pizza". He's a bit of a pizza freak (just like his Aunt Bridget). I quickly tore off the plastic so we could start playing with his newly acquired toy.
We took turns serving each other pizza with different toppings. The toppings and pizza slices are held together by velcro, so it's easy to switch up toppings and serve single or double slices. Damien was really proud of his new toy and made sure that everyone knew it. He looked so cute walking around like a server and taking our orders. It still amazes how different toys today are compared to when I was a kid. I would have gone nuts over this Wooden Pizza Party Playset too!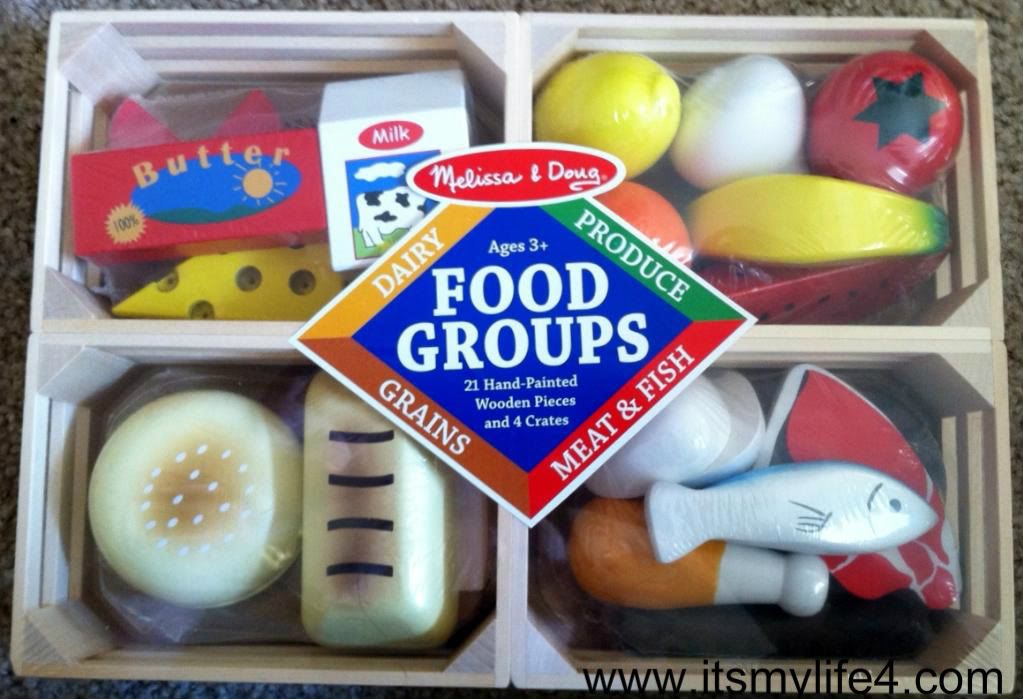 Once we were done playing with the pizza set, we moved on to the four food groups. Damien is in preschool and I thought it would be a great idea to start teaching him about the four different food groups. I was amazed at how much he already knew! He took out each item and told me what it was. Then, of course, he decided it was time to make everyone laugh and called the hot dog "dookie" (what he calls pooh).
Both of these items make great toys and best of all they can help your little one learn while having fun. You can purchase these items
here
. Plus, if you spend over $25, you get free shipping!
Disclosure: I received these products for free for review purposes. All opinions expressed are 100% my own.