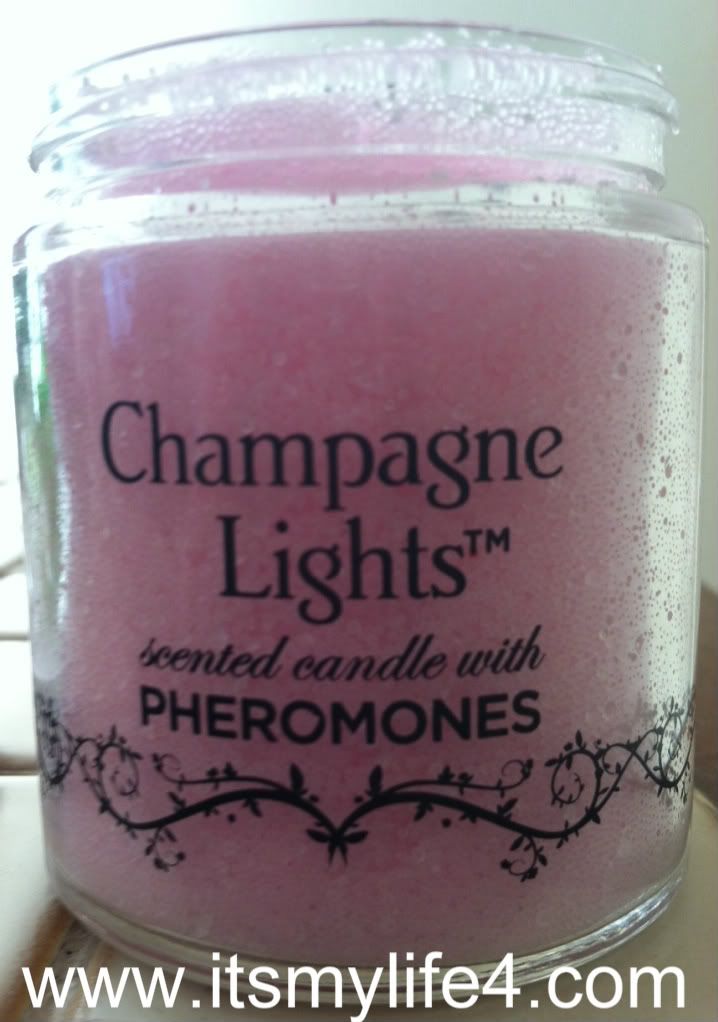 Have you ever noticed how a scented candle can change your entire mood? It's amazing how one scent can evoke a calming feeling while another can make you feel downright frisky. That's what happened to me when I lit my
Champagne Lights Scented Candle with Pheromones
from Eden Fantasys. My sense of smell went nuts, in a good way of course. When my husband got home from work, I made sure I had the candle lit and I was surprised that he enjoyed the smell as much as I did. He has a really sensitive nose and finds many scented products to be too over-powering or in his words, stinky. Needless to say our Champagne Lights candle has become a good friend in setting the mood. You can choose from four different scents: French Vanilla, Champagne Rain, Midnight Romance and Apples & Cinnamon for only $6.50.
Make sure you check out all the different
adult toys
Eden Fantasys has to offer.
Disclosure: I received this product for free for review purposes. All opinions expressed are 100% my own.